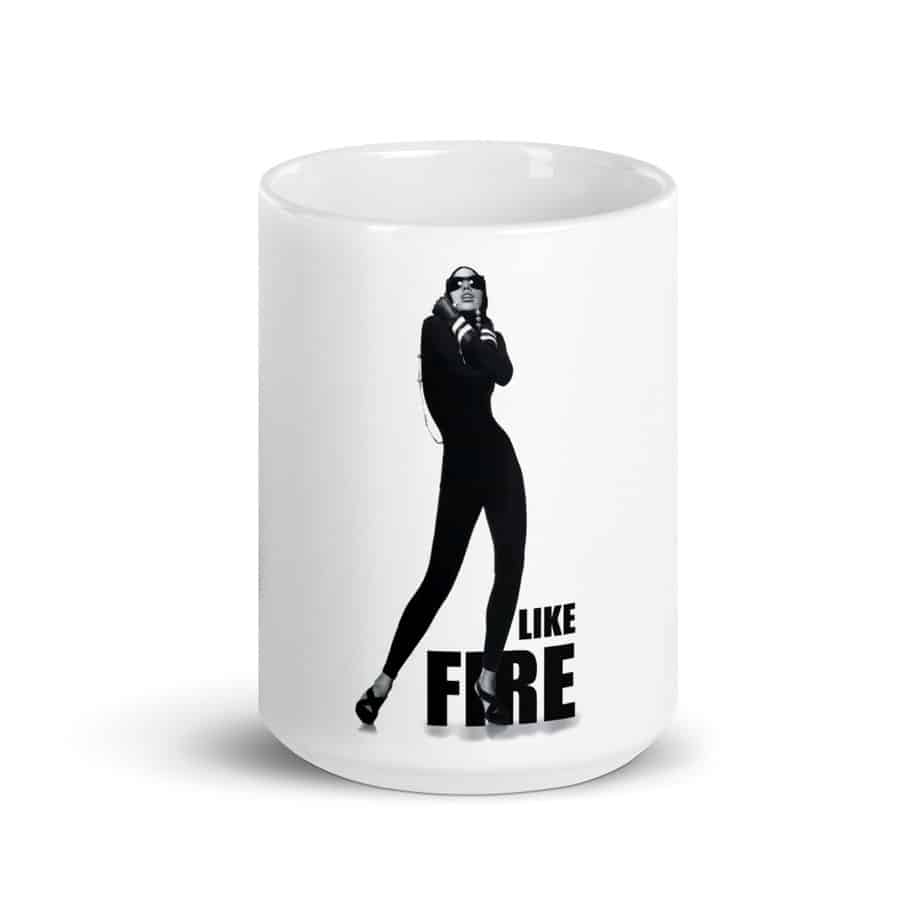 "Grace Jones Vibes!"
Available in 11 ounce and 15 ounces + White glossy ceramic dishwasher + microwave safe Iconic Like Fire mug is a modern pinup dripping with 90's fashion ethos from the City of Light! Exclusive design Free Shipping Only available in the USA. Scroll down to get yours now!
JOIN THE TRIBE! SIP ON ME ALL DAY LONG!
I've created this mini line of of Mantra Monday themed Ceramic Mugs so you can cozy up with your favorite hot beverage during my weekly live stream. Drink in the sounds of transcendence while drinking in your favorite cup! Mantra Monday Mugs come in two sizes: 11 ounces or 15 ounces – select your sipping size depending on how much and how fast you sip!
Choose from Three (3) Colorful designs Exclusive Ekayani logo Positive affirmations my mugs come in Classic White and Glossy Black Magic Handle styles! Our Slogans read: "Namaste – It's Mantra Monday " & "Mantra Monday helps me Rise & Shine" *Please Note that it takes 2-7 business days to produce your mug before shipping. These are on demand items so it may take a little longer to get to you. xo Ekayani
Features
colorful designs
comes with exclusive EKAYANI logo
choose from Classic White ceramic mug or Magic Glossy Black Handle Ceramic mug
Slogan 1: " NAMASTE – IT'S MANTRA MONDAY"
Slogan 2 : "Mantra Monday helps me Rise & Shine"
CARE INSTRUCTIONS for Glossy Black Handle mug below. The white classic mug is dishwasher and microwave safe!
Cool + Care
+ It's Glossy! It appears black when cold, but reveals a vibrant print when exposed to hot liquids. What else?
• Ceramic
• Black glossy finish when cold
• Reveals the print when exposed to hot liquids
• Dimensions: height – 3.54" (8.9 cm), diameter – 3.35″ (8.5 cm)
Hand Wash Only+ Note that in some instances the coating might not be 100% opaque and an outline of the design might peek through a little. You shouldn't put mugs in a microwave or dishwasher since it can damage the coating.